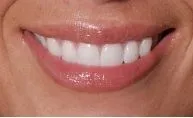 When Should You Consider Getting Crowns?
Crowns are necessary when there is not enough tooth structure left to support a filling or the tooth is broken to the point where filling cannot be placed properly.
What Are Crowns Made From?
Crowns are made of either metal, ceramic, porcelain, or a combination of these materials.

What Does The Process Of Getting Crowns Entail?
The process takes usually two visits, separated by a few weeks. On your first visit, the tooth will be reshaped/filled in to a proper contour. We will also pick the proper shade of your crown to match the other teeth in the mouth. Impression of the area is then taken to be sent to a dental laboratory. You will go home with a temporary crown which will protect the tooth, shaped properly, and be esthetic so you can still smile. After the crown is fabricated and returned to the office, the temporary crown is removed, and the permanent crown is tried on the tooth. Sometimes, a minor adjustment may be necessary to fit it onto the tooth. The crown is then cemented or bonded onto the tooth. With proper care, your crown will last 10-15 years or sometimes longer before needing replacement.
Crowns In The Huntingtown, MD & Prince Frederick, MD Area
Are you interested in getting crowns with Lucinda S. Keller, DDS, PA?
Call our office in Huntingtown, MD at (410) 535-4022 to schedule an appointment!