Pandemic Update - April 8, 2022
We are operating normal business hours with procedures in place to keep you safe. Our commitment has always been to provide the best quality dental care in the safest manner possible for you and our staff.

Our office follows infection control recommendations made by the ADA, CDC, OSHA, and directives from the State of Maryland Dental Board. We will continue to make necessary changes in order to be compliant with the most current guidelines.

Please arrive wearing a mask and keep it on until you are in the operatory and asked to do the pre-procedural rinse.
Feel free to use the hand sanitizer when you enter the office.
If you or anyone in your household is experiencing a potentially communicable illness, please call us to reschedule.

Appointments are managed to allow for social distancing – Please arrive close to your appointed time. Only a single patient will be allowed into the operatory at a time, except when a parent or a guardian is needed for the patient. Otherwise, we ask that the guardian remain in the car while the patient is in the operatory.

We are happy to answer any questions about the steps we take to keep you, and every patient, and our staff safe in our practice. Thank you for being our patient. We value your trust and loyalty and look forward to seeing you!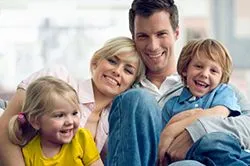 We are a general dental practice conveniently located in the heart of beautiful Calvert County, taking care of your family's dental needs since 1997. We take pride in providing individualized, focused care in a relaxed setting where you're never rushed and always seen at your appointed time.